A few weeks back, my wife and I did an 11 day trip starting in San Diego, north to Lake Arrowhead, west to Santa Barbara, north to Big Sur, then south back to San Diego.
My wife's on the CTX700: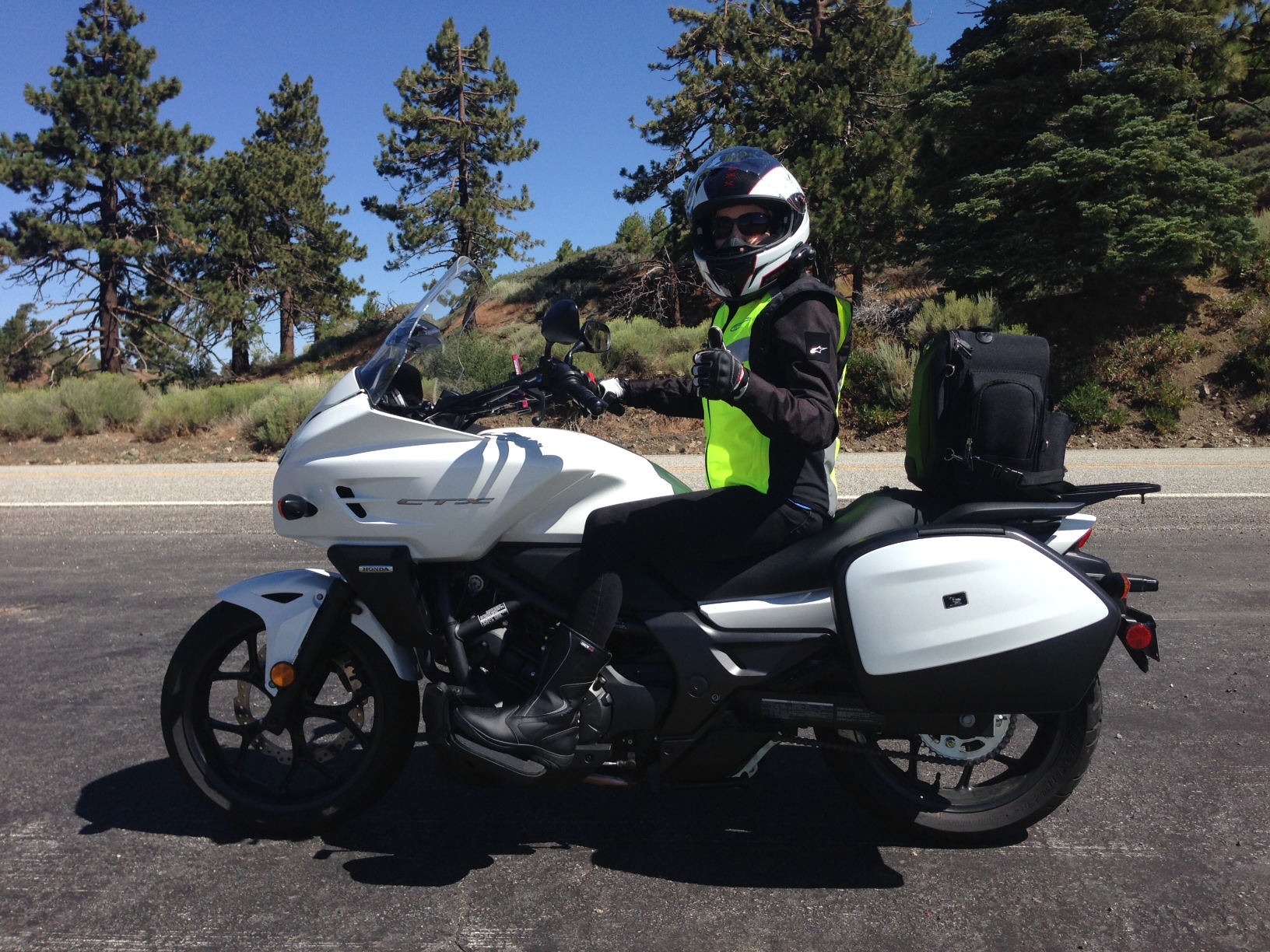 Although Big Sur (along the spectacular central coastline of California) was breathtaking, my favorite part of ride was down the Angeles Crest Highway, through the Angeles National Forest in the San Gabriel Mountains. Our second day of riding started at Lake Arrowhead (5000 ft elevation) and went northwest on hwy 138 which took us to the intersection with Hwy 2 (the Angeles Crest Hwy) at 6000 ft. You ascend a bit further on Hwy 2 and pass a cluster of ski resorts in Wrightwood. From then, it is a joy ride down the mountains.

Of course, we had to pull over for the obligatory selfie.
We had to hole up at Lake Arrowhead the day before, because of a rather powerful (and rare) rainstorm. The upper third of Hwy 2 had been closed during the storm due to potential mud and rock slides. So when we started from the top of Hwy 2, there was just no one around...anywhere. We had the most amazing highway all to ourselves. The only vehicle we saw in the first half hour was a bulldozer pushing boulders off the highway.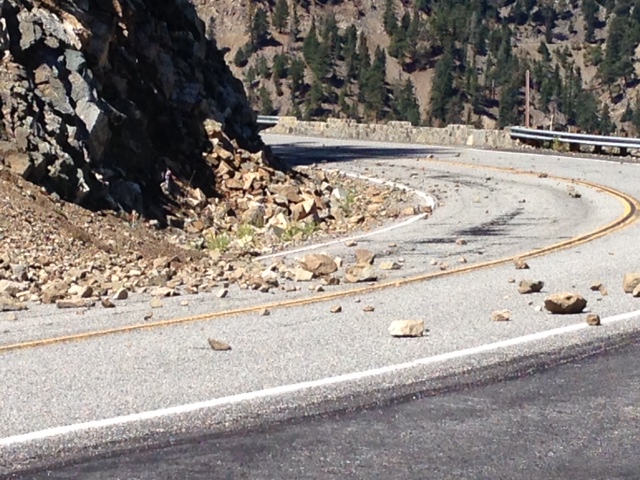 If it weren't for the large turnout, we wouldn't have been able to stop for that photo. Over the next several miles, far more and much larger boulders littered the highway.
Over the span of the next 20 minutes, I was in 5th gear and going downhill, watching the mpg meter showing better and better readings until it actually read 99.9mpg!
We eventually arrived at
Newcomb's Ranch
, a famous biker restaraunt/bar. This was a weekday but on a weekend, the place looks like this: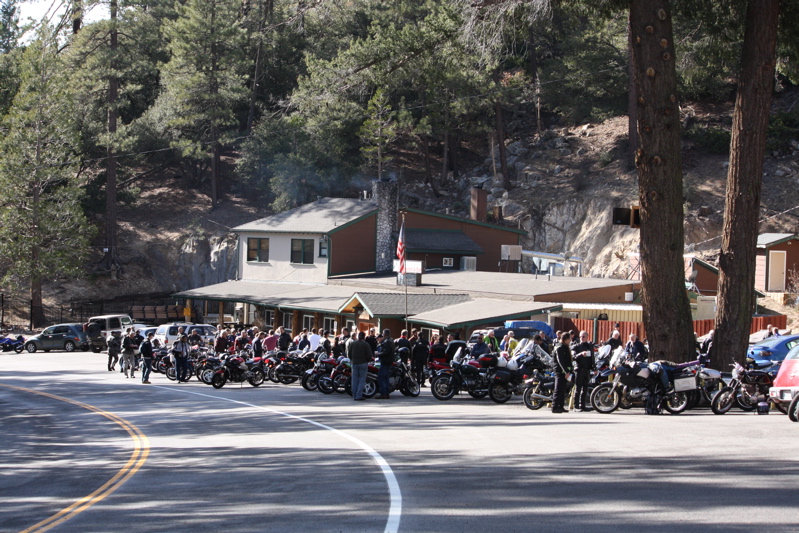 There were only 5 other bikes parked out front when we arrived, and by the time we left, every other rider had come to check out the CTX1300. Apparently, they'd heard about it, but had never seen one in person. I was happy to show it off.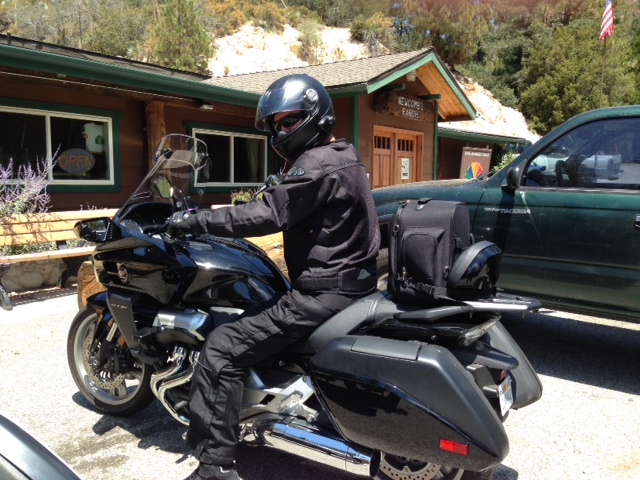 As the elevation dropped, the surroundings changed from alpine-like forest to desert'ish.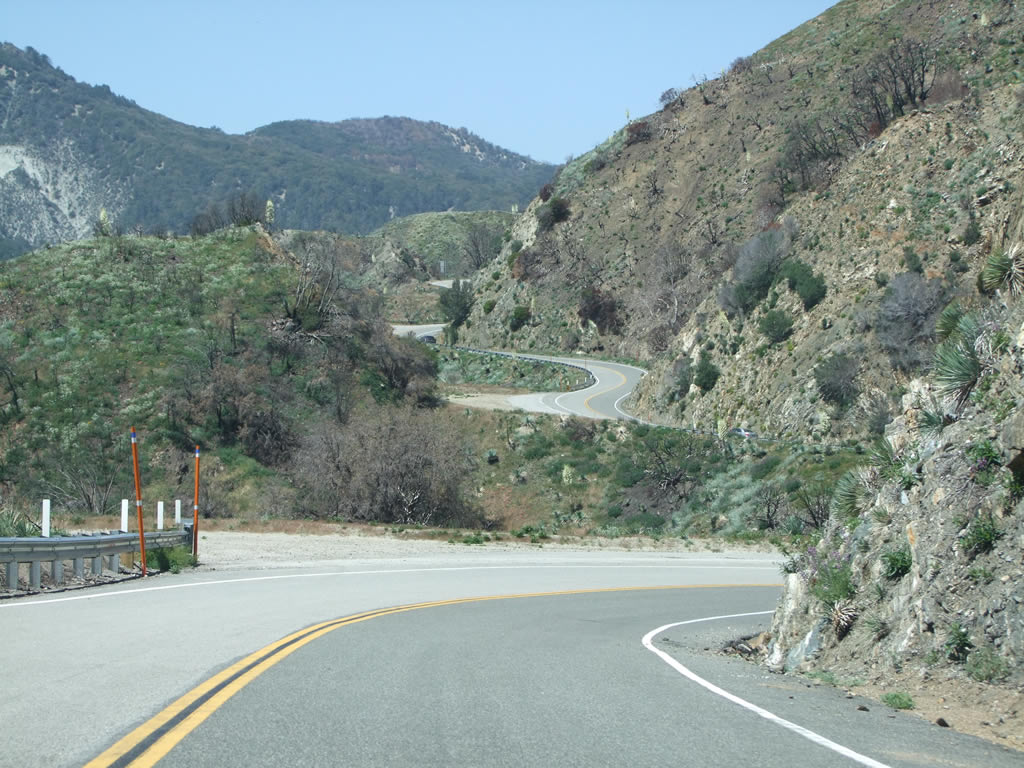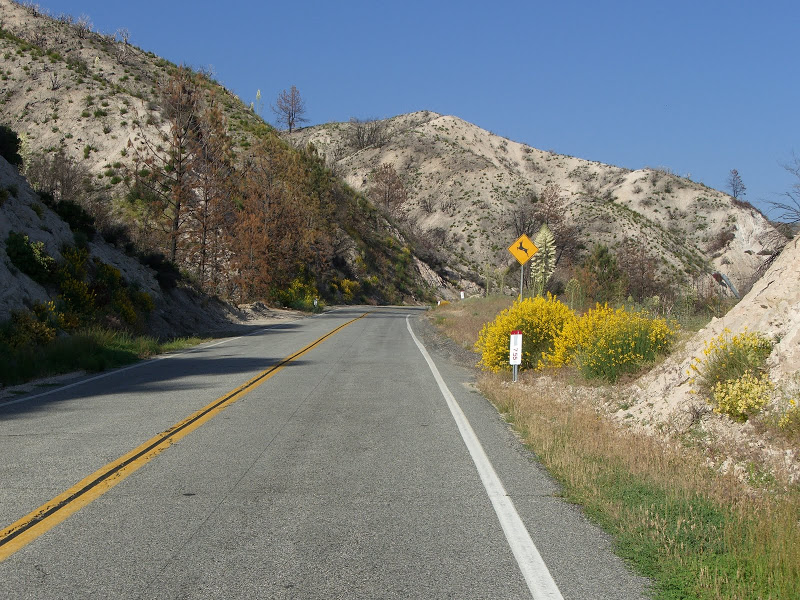 Anyway, if you've ever got an opportunity to go downhill for an extended period of time, see if you can join the 99.9 club!