Discussion Starter
·
#21
·
Here is what package is backed with of course looks different with pegs under plastic. Getting security error on picture upload so here is a link on ebay unfortunately twice what I paid. So look for other listings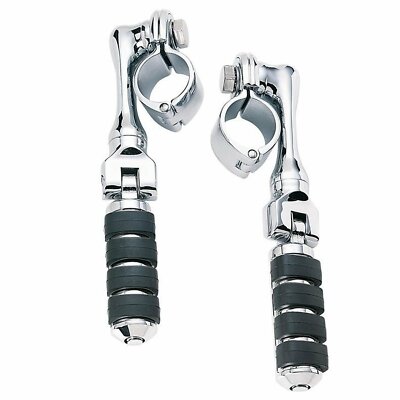 Victory Offset Highway Pegs. A rider can stretch out and enjoy the ride by using this Highway Peg Kit to provide a comfortable alternative resting point for the driver's feet. 2013 Victory VEGAS 8-BALL ALL OPTIONS - V13GA36.
I think these work unless you have a big boot size. Plenty of clearance for my 9.5
The frame is not exactly symmetrical with right side having limitation where pIart is welded so you can't go as far forward as the exhaust pipes. Right side also seemed a little larger, maybe just from bender when being made. Anyway do right side first so you can then match left. I actually set my left a 3/4 inch more forward as measured off the oem peg to be sure I had a little extra space for the shifter. Plenty of space just was thinking wouldn't hurt to have a little more and when resting foot can't feel it in legs.
Let me know if you have any questions.