Discussion Starter
·
#1
·
I'm almost 6'3", and the presence of the tall windshield hasn't helped the considerable wind noise around my helmet (I'd love that calm and quietness I experience when ducking down behind the windshield).
So I ordered and placed a Puig clip-on windscreen visor:
It's intended mounting position was completely inadequate, so I tried moving the plate upward by using only the lower holes in the bracket.
Not only did it look dumb, it didn't work either: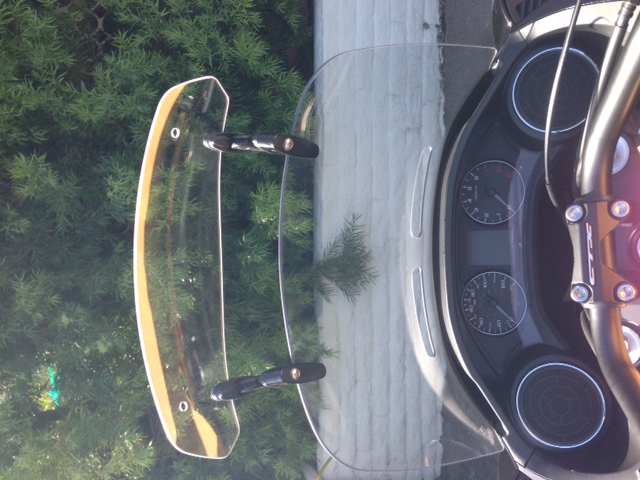 (I hope these images don't post sideways like they show in the preview...hummm...that's weird).
What I really needed was an aftermarket wind deflector that has far more surface area to work with...then it hit me... I have also installed the tall windshield on my wife's CTX700, and had her stock shorty windshield was sitting right there on the shelf.
I used the hardware that came with the Puig and mounted the CTX700's shorty windshield: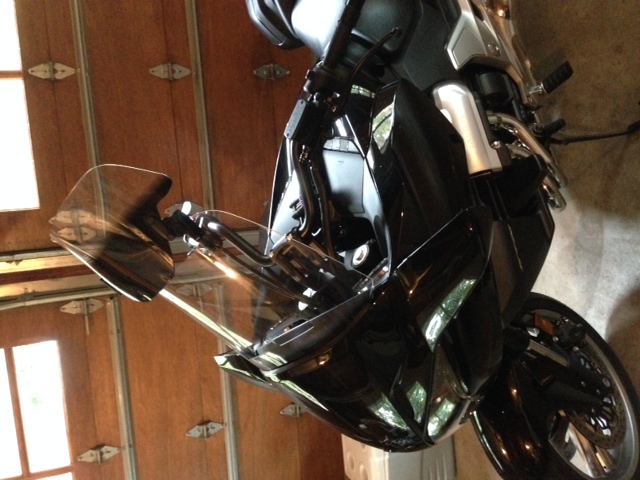 Now let's just say this functions ideally...my next concern would be to remove the black paint that is in the inner surface of the shield.
Here's some little test scratches for the lower inner surface:
So here's the question for my inventive and knowledgeable riders: Is there a solvent you'd recommend for removing the black paint?